New Zealand has a waste problem. Our households produce more solid waste per person than any other OECD country, and only 35% of our waste is recycled and reused – one of the lowest rates in the world. The rest is sent to landfill. This uses valuable land, and as organic material breaks down in landfills, it releases methane, contributing 4% of our total greenhouse gas emissions.
We know New Zealanders aren't happy about this. Te Waihanga asked more than 23,000 people which infrastructure issues mattered most to them and reducing waste was rated near the top.
Of the 15 current issues we identified, New Zealanders told us that reducing waste was one of the most important.
The best way to deal with waste? Don't create it in the first place
Modern life means throwing stuff away – many of the products we buy are disposable or come with lots of packaging. As our population grows, the amount of rubbish we create is only going to increase unless we make some serious changes.  
"Waste doesn't have to be so inevitable. We can plan and take steps toward a zero-waste future. This means recycling and reusing more waste materials, as well as finding other ways of dealing with organic waste."
But more importantly, we can take steps that mean waste isn't produced in the first place. This approach is known as a 'circular economy'.  
This won't happen by chance and it won't happen immediately. We need to plan out our path toward it, helping everyone involved in dealing with waste to see the steps they need to take so they know what to change.  
Construction plays a big part in the problem, but can be part of the solution
While we need to encourage consumers to reduce their waste, household waste is only a small part of the problem. Waste from construction and demolition is the largest source of waste in New Zealand, accounting for 50% of all landfill waste. Business, industry, farming and rural sources account for another 34%. Kerbside waste collection and other waste sources in our towns and cities create 12% of landfill waste. 
We need regulations that stop waste at the source, with approaches like product stewardship where the companies who produce hard-to-recycle products take responsibility for what happens with them when they're no longer needed. 
"Waste from construction and demolition is the largest source of waste in New Zealand, accounting for 50% of all landfill waste."
We can plan and design our buildings and infrastructure so that less waste is produced during construction, and recycle any of the waste they do produce. We can even use waste to build them – one New Zealand company is making wallboard from waste packaging and some councils have used waste plastics to make roads.  
Ultimately, even if we take all these steps, it's likely there will still be some waste materials that cannot be prevented or even recycled. In this situation, burning waste to generate electricity or heat for industry (known as 'waste to energy') can mean it gets another use and can be a better option than sending it to landfill.
A circular economy means a new approach to waste infrastructure
Achieving a circular economy requires a different approach to waste infrastructure. It means reducing our reliance on waste disposal infrastructure and investing in infrastructure that can help us reuse or recycle waste materials. 
New Zealand lacks the infrastructure we need to recycle or recover many materials. There's a need to improve infrastructure for collecting and processing recyclable materials and organic waste. This infrastructure would keep more waste out of landfills and reduce the emissions caused when waste breaks down. 
We can improve our rates of recycling by making it easier for people to do, no matter what part of the country they're in. Currently, the things you can recycle vary in different parts of the country, and few households have access to kerbside food waste collection services.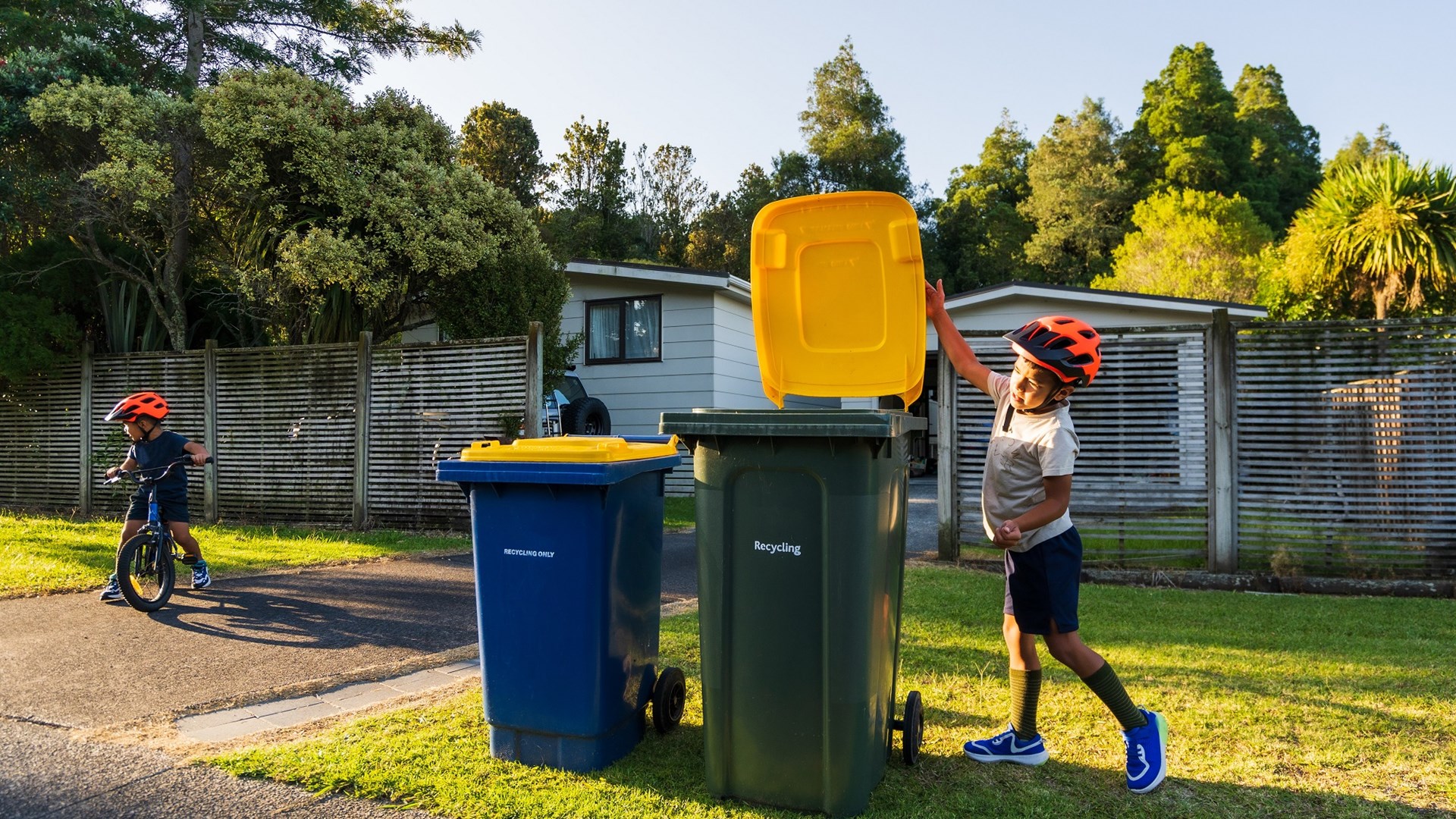 While we need to encourage consumers to reduce their waste, household waste is only a small part of the problem.
Some of the changes we'll need to make
Reducing the amount of waste we produce will involve some major changes, but the results can both benefit our environment and create jobs and economic opportunities. 
The New Zealand Infrastructure Strategy explores some of these changes, and they include: 
Planning for a circular economy where we prevent waste from being created in the first place. 

 

Making waste reduction part of the construction process from the very start. 

 

Improving recycling infrastructure and developing uses for recycled materials.

 

Reducing emissions by keeping food waste out of landfills.

 

Making recycling easier for people, with a focus on simplicity and consistency across regions.

 
Relevant case studies
The solutions to the issues we face have often been shown to work here and overseas. These case studies are an example to learn from.