Rautaki Hanganga o Aotearoa
New Zealand Infrastructure Strategy
He mahere hei whakatutuki
This strategy sets a course for significant transformation across New Zealand. As our demographics, technology and climate are changing, our approach to infrastructure will also need to change. To achieve our ambition for New Zealand to thrive, the strategy's blueprint for action (Figure 6) sets five strategic objectives. We envision a New Zealand that's responding to the challenge of net-zero carbon emissions, where our cities and regions are attractive, inclusive and flourishing, our infrastructure is resilient to shocks and stresses and we're moving towards a circular economy.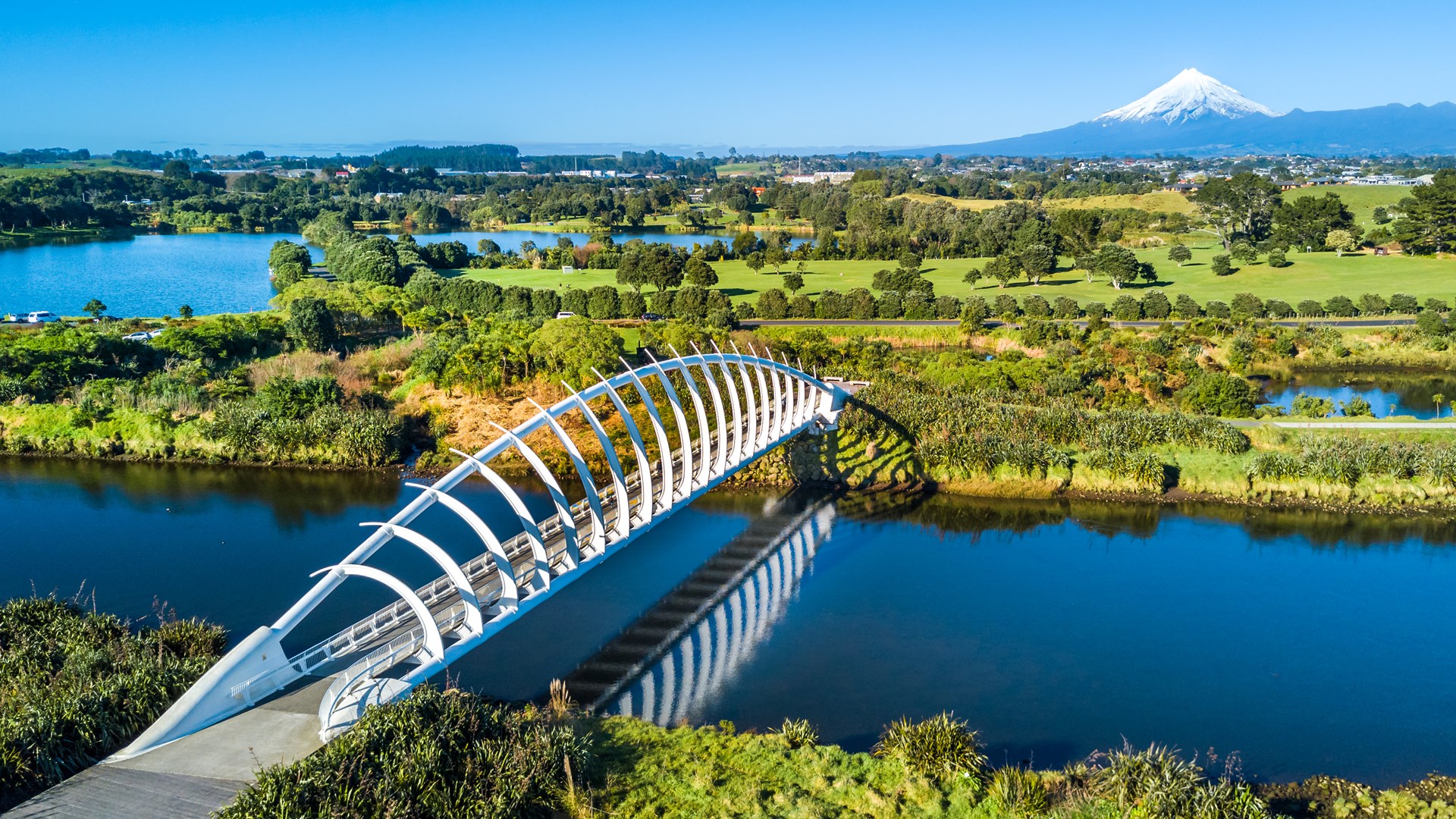 Te Rewa Rewa walking and cycling bridge, which crosses the Waiwhakaiho River in New Plymouth. Source: Dmitri Ogleznev, iStock by Getty Images.
We also propose five cross-cutting themes to lift the performance of our infrastructure system. New Zealand requires a different approach to managing its resources, including the way we make decisions and the capital, labour and technologies we use. We aspire to best practice, providing stewardship for the resources we have and investing in outcomes that are fair and recognise all New Zealanders. In making the transition, we recognise and respect Te Tiriti o Waitangi and look for opportunities to build strong, meaningful and enduring relationships with Māori. There's much at stake. If we get it right, we'll have the ingredients for a productive, sustainable and globally integrated economy, where New Zealanders are healthy, have access to opportunities and are able to protect the environment for future generations.
Figure 6: Blueprint for action
Source: Te Waihanga