Rautaki Hanganga o Aotearoa
New Zealand Infrastructure Strategy
7. A world-class infrastructure system: how we get there
Tētahi pūnaha hanganga kei te taumata o te ao: Te huarahi
Infrastructure helps New Zealanders to move around the country, connect, learn, stay safe and live healthy lives. To deliver on our strategic objectives, we need to prioritise the best projects and fund and mobilise the right technology, with the right people and equipment. This needs to be enabled by a fast and effective planning and consenting process that recognises the unique role infrastructure plays in our wellbeing (see Figure 29).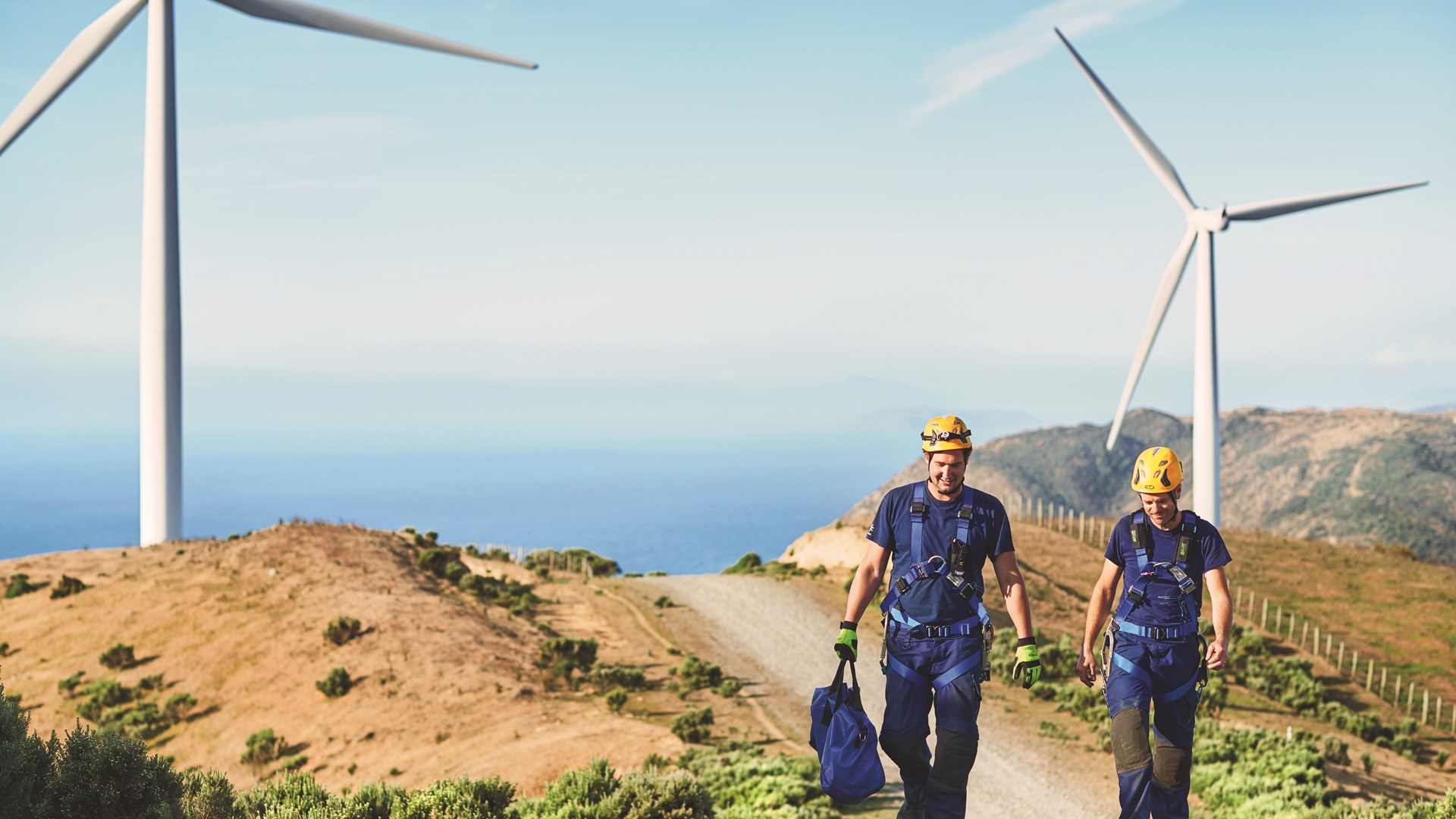 West Wind Farm, Mākara generates enough electricity each year to supply about 73,000 average New Zealand homes. Source: Chris Sisarich, New Zealand Story.
Good decision-making is critical to getting the most from our infrastructure.
There are many things we could invest in, but we can't invest in everything. Trade-offs exist. We need to prioritise the public infrastructure that will make the biggest difference to our economic, social, cultural and environmental wellbeing and support a high quality of life for all New Zealanders. Since public money is used, the approach needs to be robust, transparent and accountable. Long[1]term strategic infrastructure planning can improve integration across sectors, with infrastructure intentions based on clear service standards and expectations of future growth. Good decision-making doesn't occur in a vacuum, however. It's entwined with a wider environment that includes legislation, policy, regulation, institutions, governance and ownership. These vary, often considerably, both across and within sectors and change through time. Improving these system settings is part of enabling good decision-making.
Figure 29: Better system components
Source: Te Waihanga
We'll need more infrastructure, but it is not free and someone must pay.
How we choose to fund and finance infrastructure impacts on what projects are implemented, the community needs that are met and when they're met, who can access infrastructure and how we use it.
There are many options about how to fund infrastructure. Prices and user charges are standard practice in some sectors, while public subsidies are more common in others. Either way, infrastructure is ultimately funded by users, taxpayers or ratepayers. Choices about how infrastructure is funded affect how the costs are distributed between different people, which can affect equity for people who are vulnerable or disadvantaged in some way.
There are also many options about how to finance infrastructure. Some infrastructure is financed on a 'pay as you go' basis, meaning that revenues from current users pay for upgrades. Other infrastructure is financed using loans or equity investments, allowing up-front costs to be repaid over time. Choices about how infrastructure is financed can affect intergenerational equity. Effective financing spreads the costs of long-lived infrastructure fairly over time and may also speed up delivery by leveraging new sources of finance.
An enabling planning and consenting system is essential to delivering the infrastructure needed over the next 30 years.
To deliver on affordable housing, a net-zero carbon emissions economy and other infrastructure objectives, the planning process needs to be strategic, coordinated, equal to the urgency of the challenge and enabling of the government's obligation to deliver a broad range of infrastructure services. The planning rules and the consenting process must recognise the unique role of infrastructure in providing services across the economy. Planning and consenting decision-makers need to carefully weigh up local effects against national objectives.
A greater use of technology will improve the delivery of infrastructure and the services it provides.
Technological advancements in infrastructure have been rapid in recent years and the trajectory is unwavering. There's a significant opportunity to increase the spread and uptake of technology in infrastructure. This can contribute to improved productivity and infrastructure delivery and services, raise wages and improve skill levels across the infrastructure sector. Leadership and a clear strategic direction are needed from government, along with a greater emphasis on an open data-environment, which can act as a foundation for technological opportunities. Many of the rapid advancements in technology are being driven by innovation in the digital area. Artificial intelligence has the potential to streamline and speed up regulatory processes, improve decision-making and project selection, improve the prioritisation of maintenance and better integrate infrastructure across sectors.
We need the right people, at the right time, with the right skills to build and run our infrastructure.
Building the skills to improve infrastructure delivery will be an immense challenge over the next 30 years. New Zealand is competing for skills that are highly sought after as international demand for infrastructure accelerates. The skill sets that are required are also changing, shaped by new digital technologies and challenges such as climate change. A credible infrastructure pipeline will become essential to give firms the confidence to invest in skills development and training. Measures to smooth out infrastructure across business cycles are also important for deepening labour pools and giving confidence. This is particularly important for New Zealand given our small size and competition with Australia. Improving the diversity of our infrastructure workforce, particularly in the construction sector, is a way not only to address these labour constraints, but also to create more employment opportunities for all New Zealanders.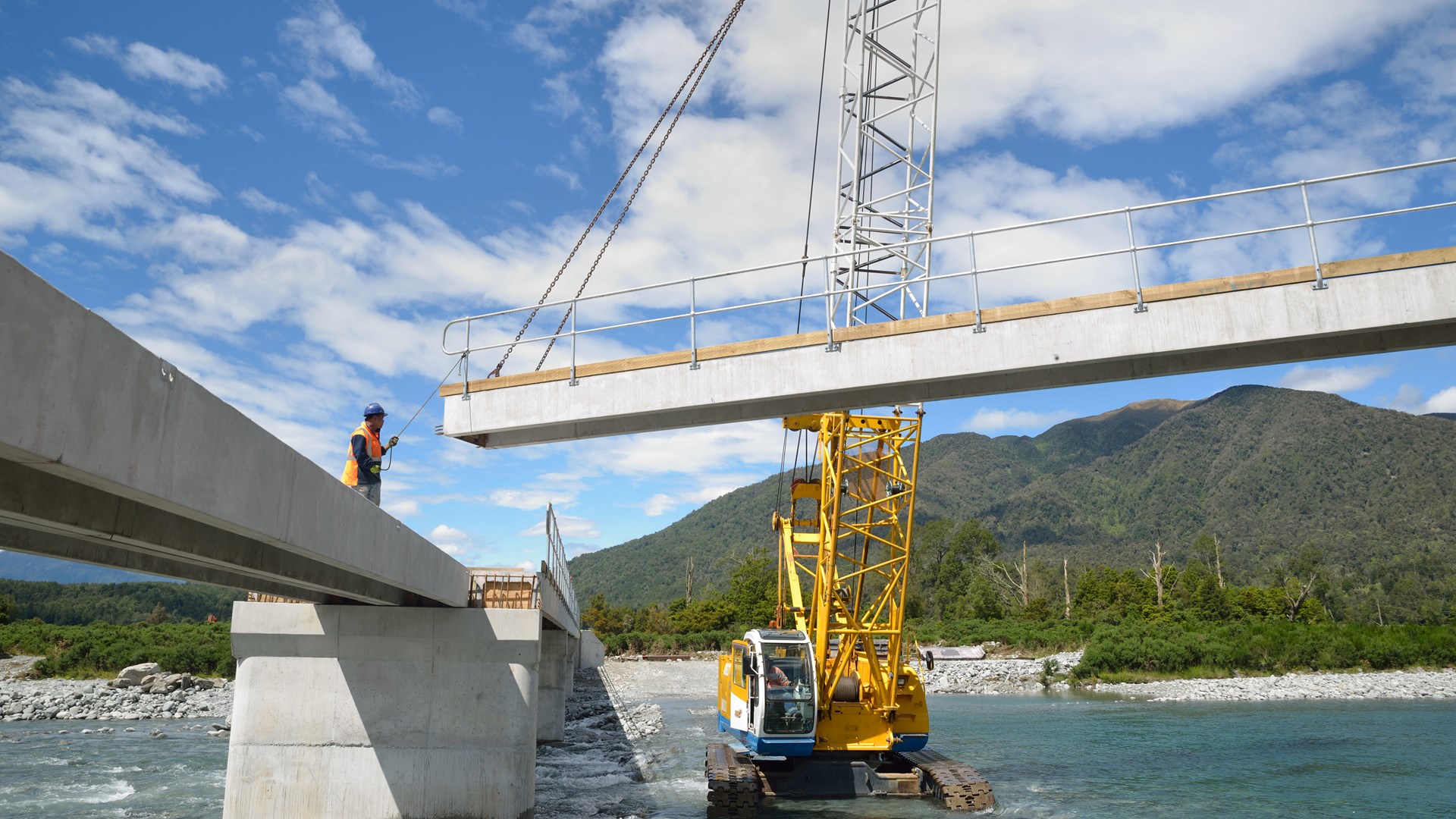 Construction of a concrete bridge, West Coast. Source: Lakeview_Images, iStock by Getty Images.