Rautaki Hanganga o Aotearoa
New Zealand Infrastructure Strategy
New Zealand's first infrastructure strategy
---
This strategy demonstrates a need to change how infrastructure is planned and delivered.
It's the first infrastructure strategy for New Zealand. It lays out priorities for New Zealand's infrastructure and it lays a foundation for people, places and business to thrive.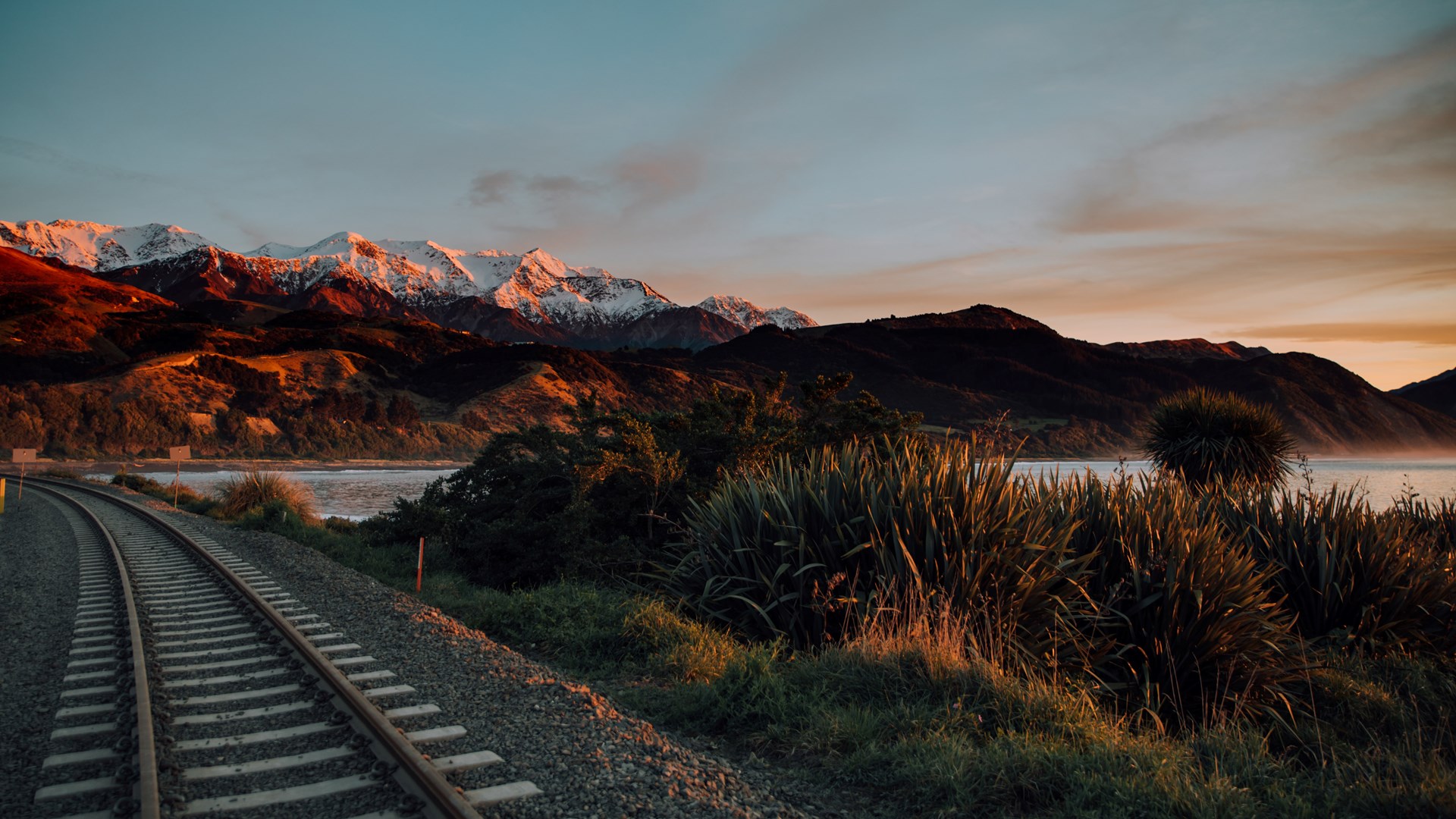 The Main North Line, Maungamaunu, Kaikōura. Source: Tim Marshall, Unsplash Inc.
What does the strategy recommend?
---
The recommendations form a programme of work to address current and future infrastructure challenges quickly and efficiently.
The strategy makes 68 recommendations to central government, local government and the infrastructure sector in general. We've ensured that they're deliverable, are evidence-based and will have lasting impacts in the long-term. Some of the recommendations relate to work that's already planned or underway. Others involve new actions and work programmes.
Recommendations are aimed at:
Lifting the contribution that infrastructure makes to wellbeing by addressing five strategic objectives.
Improving the performance of infrastructure planning, funding and financing, and delivery.
Taken together, these recommendations will allow us to respond to the challenges ahead by making better use of infrastructure, broadening funding and financing options, undertaking better project selection and streamlining delivery (see Figure 37). Many recommendations cover more than one infrastructure sector, or relate to more than one strategic objective or cross-cutting theme.
Figure 37: Split of recommendations by change response
Source: Te Waihanga
Together, the recommendations will help to address current and future infrastructure challenges more efficiently and with urgency.
While all the recommendations are important to achieving progress, the strategy identifies three specific areas that will have the greatest positive impact over the next 30 years:
Leveraging our low-emissions energy resources.
Planning for generations to come.
Providing better infrastructure through pricing.
Key actions in each area are summarised below (see Table 8).
Table 8: Three areas of greatest positive impact
1. Leveraging our low-emissions energy resources
Potential
---
We can grow our low-emissions energy generation beyond what we need to meet our climate change commitments, creating economic opportunities and high-paying jobs.
Key actions
---
The right regulatory settings to enable the development of largescale, clean, onshore and offshore energy resources, and the networks needed to connect them: For example, the planning system needs to enable the timely development of clean energy generation.
Reliable supporting infrastructure: This requires an efficient expansion of supporting electricity and telecommunications networks, and the efficient use of our gas and fuel networks.
A skilled workforce: We need more scientists and researchers helping to improve energy conversion technology, particularly for our dairy-processing activities. We also need to retain our skilled oil and gas workers to make the most of gas (and its specialist infrastructure) as we begin to transition to cleaner alternatives, including offshore alternatives.
2. Planning for generations to come
Potential
---
We need to overhaul the way we plan infrastructure to keep pace with our growing population, and ensure there's enough quality, affordable housing in the right places, supported by well-functioning infrastructure. With long-term planning, we can build great communities for generations to come.
Key actions
---
A resource management system that gives effect to national priorities: Reform is already underway and the replacement of the RMA must perform the dual roles of protecting the environment and allowing for development. It must enable infrastructure providers to meet policy commitments, which could include decarbonisation, efficient transport networks, adequate competition in the supply chain, universal digital access and the timely provision of social infrastructure.
A long-term, flexible, open-ended approach to regional planning: We need an approach to regional planning that allows for infrastructure to be built in the future and ensures that cities and regions have plenty of options for responding to population and economic growth. It should also reduce uncertainty where possible, such as through the development of a national population plan.
Protecting areas for infrastructure decades in advance: Instead of our current 'just-in-time' approach, we can identify and protect strategic infrastructure corridors to provide a pathway for the infrastructure that might be needed in the future, allowing us to deliver more at a lower cost.
Planning rules that are equitable and enable more housing and employment in the right places: We can make it easier to develop land within our towns and cities and for people to live and work where they want to, at a lower cost. Planning rules can empower everyone through improved housing affordability, reduced congestion and support for other social objectives.
Ensuring that the costs are fairly spread over time: We need to use funding and financing tools that reflect the periods of time in which infrastructure assets deliver services.
3. Providing better infrastructure through pricing
Potential
---
Changing the way we pay for our busiest roads, water services and other infrastructure can reduce the time we spend in traffic, accelerate decarbonisation efforts, conserve water, allow us to lift the quality of infrastructure and give us more choice in how we want to live.
Key actions
---
Pricing for quicker journeys: Charges and road tolling for the busiest roads at peak times will free up these roads, creating quicker trips for people who must drive, such as couriers, tradespeople and freight carriers.
Better transport alternatives: Alongside better transport pricing, we
need to improve transport alternatives such as public transport and walking and cycling to make it easier for people to change their travel behaviours to avoid prices and move to low-emissions transport options.
Pricing to pay for water infrastructure: Charging to match the water we use will reduce costs for low users, encourage more careful use and reduce the need for costly new infrastructure.
Encouraging water conservation. Alongside changes to water pricing, we need to make it easier for people to conserve water. For instance, we can make it straightforward to install rainwater-harvesting systems and promote toilet flushing with grey non-drinking water.
When will the strategy be implemented?
---
The strategy proposes the implementation of recommendations across a 30-year period (see Figure 38). Some recommendations will require ongoing implementation throughout this period, as they relate to planning or project delivery processes. Where this is the case, recommendations have been tagged across the time period when implementation is proposed to occur.
The proposed implementation is front-loaded in the first decade of the strategy period. While this will entail a period of significant change to the infrastructure system, it will also allow the benefits to be delivered early. This is an appropriate approach given the scale of the infrastructure challenge and the fact that we're starting with an existing deficit.
Figure 38: Split of recommendations by time period
Source: Te Waihanga
Who will implement the strategy's recommendations?
---
Te Waihanga has proposed that the recommendations in the strategy be implemented by a number of organisations across central government, local government and the infrastructure sector in general.
The recommendations address multiple infrastructure sectors and some recommendations cut across more than one infrastructure sector or relate to system-wide issues (see Figure 39).
The strategy identifies the organisation or group of organisations best placed to implement each recommendation. Where a broad group is identified against a recommendation, this signifies that an infrastructure-wide approach will need to be adopted. We expect that the government response will identify the organisation or group that's best placed to lead implementation. In addition to implementing recommendations, we expect the strategy to inform a range of business-as-usual activities, such as national, regional, sectoral, and organisation level strategies, plans, and programmes.
As the Government's lead advisor on infrastructure, Te Waihanga will support other organisations to deliver recommendations and will monitor and report on progress over time.
Figure 39: Split of recommendations by sector
Source: Te Waihanga
Recommendations that Te Waihanga will lead.
The strategy identifies recommendations where Te Waihanga is best placed to lead implementation or play a significant role in supporting implementation. Progressing these recommendations through our on-going work programme will make a significant contribution to achieving the strategy's objectives.
These actions include:
Strengthening partnerships with and unlocking opportunities for Māori across the infrastructure system (Recommendations 1 to 3).
Supporting the development of lead infrastructure policy and supporting guidance and reducing costs through enabling planning for and the protection of infrastructure corridors in advance of growth (Recommendation 16).
Preparing infrastructure for the impacts of climate change, through supporting the development and implementation of the National Adaptation Plan (Recommendation 27).
Establishing an independent infrastructure priority list to build consensus on key projects and initiatives that address significant long-term problems (Recommendation 40).
Improving infrastructure performance reporting and insights (Recommendation 41).
Undertaking an inquiry into the appropriateness and consistent application of New Zealand's social discount rate policy (Recommendation 44).
Improving infrastructure cost analysis by undertaking investigations of the cost performance of New Zealand's infrastructure sector (Recommendation 46).
Delivering an enabling planning and consenting framework for infrastructure through the design of the Natural and Built Environment legislation (Recommendation 60).
Strengthening Te Waihanga's infrastructure pipeline to provide certainty to industry to invest in skills and training development (Recommendation 64).
How will the Strategy be progressed?
---
The New Zealand Infrastructure Commission/Te Waihanga Act 2019 sets out the programme for implementing this strategy.
As required by the Act, Te Waihanga has provided this strategy to the Minister for Infrastructure and it has been presented to the House of Representatives (Parliament). Within six months of receiving the strategy, the Government will provide its response.
The Government response will lay out a path to implementation.
The Government will respond to the overall intent of the strategy and will identify the recommendations that it agrees should be implemented, including the organisations to which they'll be allocated. These will be developed into an action plan and each recommendation transitioned to the appropriate agency for implementation. Where the Government doesn't agree with a recommendation, it may choose to put forward an alternative proposal.
Delivering the recommendations will require a mix of policy development, regulation, investment and strategic priority setting. To support the government's response, Te Waihanga will work with relevant agencies to further test implementation requirements, resourcing and the degree to which recommendations can be delivered through existing work programmes.
The work programme of Te Waihanga will support the strategy objectives.
Te Waihanga will support the objectives of the strategy and continue to coordinate, develop and promote an approach that uses infrastructure and the services it delivers to improve the well-being of New Zealanders.
Our wider work programme is aimed at ensuring the delivery of infrastructure for a thriving New Zealand. Key elements include:
Supporting central and local government to develop as a sophisticated client for infrastructure investment at all levels, by providing support and guidance to agencies involved in the planning, delivery and maintenance of our infrastructure networks.
Using the strategy as a playbook for providing ongoing advice on infrastructure-related aspects of policy and reform programmes.
Researching topics identified in the strategy and other emerging issues.
Evaluating major infrastructure proposals for alignment with the strategy and potential interfaces with other infrastructure initiatives.
Providing advice on infrastructure-related Budget initiatives.
Identifying initiatives that require further investigation or advice to the government.
Developing a data-driven evidence base for the analysis of infrastructure issues and to support decision-making.
The Act requires the strategy to be refreshed at least every five years. Insights from the implementation of the strategy and our wider ongoing work programme will inform the development of the 2027 Infrastructure Strategy.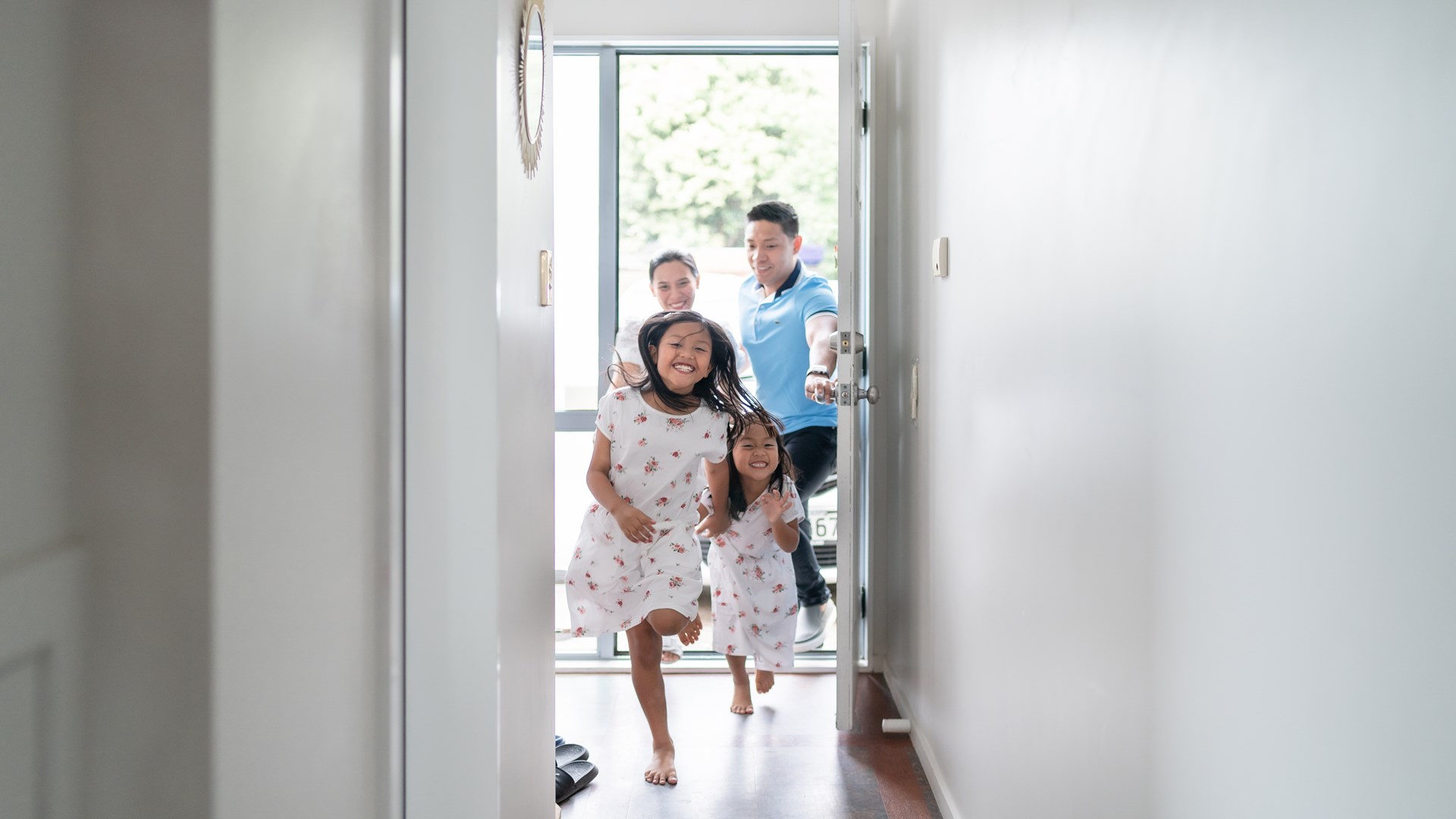 Source: Nazar_ab, iStock by Getty Images.